The ULS Booster Club exists for the purpose of involving students, families and the school, through active participation of as many parents and friends as possible, in the Booster Club programs. Its goals are:
To raise funds to assist all school programs.
To support, promote and maintain a high standard of integrity in all activities of the school.
To foster and promote good will and fraternal spirit among the members.
To promote and encourage better attendance at all activities by parents, students, faculty and friends of the school.
To promote and encourage more young men and women to get involved in school programs either as an active participant or as a volunteer.
The ULS Booster Club is a 501(c)(3) organization created to provide programs and funding to support and enhance your child's learning experience at the Laboratory School. The funding raised by the Booster Club is used to directly support requests made by the students, teachers and administration at the school. Recent examples range from the contribution of $45,000 provided to the administration for the purchase of essential supplies for the start of the 2010-11 school year to providing funding for the rental of athletic vans. We have refurbished the MPB, replaced musical instruments lost in the 2006 fire, purchased teaching supplies, as well as supported team travel and leadership camps. All fundraising efforts of the ULS Booster Club Ohana truly enrich our children's' educational experience.
Besides funding, the Booster Club is a crucial partner for the school administration in providing family outreach programs such as Family Nights, Homecoming and Pa'ina. We provide assistance organizing these types of events and supplying needed volunteers. Another vital role the Booster Club plays is keeping families informed about what's happening at the school through our membership email list. We are continuously looking at ways to improve communication and better serve our school.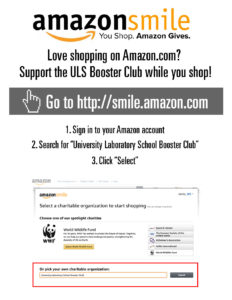 ULS Booster Club Members
Tracy Ng, President
Daniel Padilla, Vice-President
Honglong Li, Treasurer
Denise Paranada, Secretary
Mary Domingo
Darcie Logan
Anwar Quadri
Marilou Quillopo
Jackie Rebibis
Wilbur Wong